Social Media Marketing Strategy, Branding & Promotions
People need to know, like, and trust you before starting a relationship. Social media provides a terrific opportunity to facilitate this process by listening, conversing, and engaging with others. However, it's easy to fall into the trap of only talking about yourself. It's not rocket science, but it's easy to get wrong if you treat it the same as advertising.
Strategy
Social Media Plans
Training & Tactics
Account Monitoring
Branding
Profile Optimization
Follower Attraction
Content Creation
Promotions
Lead generation
Content amplification
Social advertising
The Keys To Success With Social Media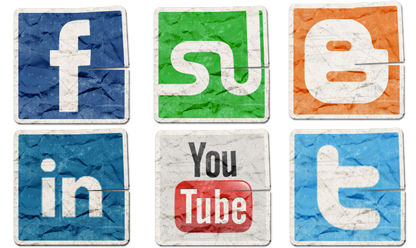 There are a number of social spaces you can be participating in, but the first question to ask is "why?" It's tempting to jump into all the latest and greatest social networks being hyped up in the media, but the appropriate social media strategy really depends on where your customers are hanging out online and what you're most comfortable managing.
Truth be told, gaining customers through social media takes work and time, but so does developing any relationship. Deep Dish Digital can help you get a head start, provide guidance, and introduce you to new friends. We promise you it's worth it.