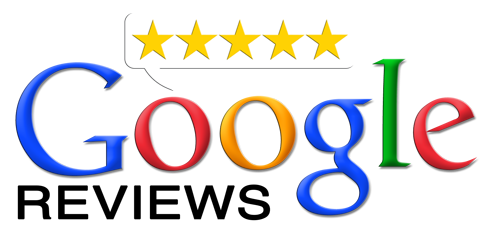 UPDATE: SINCE THIS POST WAS PUBLISHED IT APPEARS GOOGLE HAS CHANGED THINGS. THE BELOW PROCESS WILL NOT LIKELY WORK, BUT THERE ARE LINKS TO A COUPLE SERVICES IN THE COMMENTS THAT MAY ACCOMPLISH WHAT YOU NEED.
Eureka! We found a way to embed Google Reviews on a private website. Google does not make it easy to embed reviews since they prefer to keep them within the Google My Business ecosystem (GMB Listing, Maps, Google+) and available within their search results. However, many companies want to showcase Google Reviews directly within their own websites and justifiably so. We're not sure how long this technique for embedding reviews will remain accurate since Google is constantly changing things, but for now here you go:
REQUIREMENTS:
– Admin access to Google My Business and Google+ pages.
– Ability to insert code into your website.
WIDGET EMBED CODE:
PLACE THIS CODE IN THE HEADER ON LOCATION PAGE WHERE REVIEWS WILL DISPLAY.
<!– Place this tag in your head or just before your close body tag. –> <script type="text/javascript" src="https://apis.google.com/js/plusone.js"></script> <!– Place this tag where you want the widget to render. –> <div class="g-post" data-href="https://plus.google.com/XXXX"></div>
data-href = Link that will be generated in step 7, below. Replace "https://plus.google.com/XXXX" with the link you generate.
INSTRUCTIONS TO GET REVIEW LINK FOR WIDGET EMBEDDING:
1. Go to Google My Business Page and click on Manage Reviews.
2. Click on name of reviewer which will open Maps with full review.
3. Click share button on review and copy short URL.
4. Go to Google+ page and post the review by clicking on the pencil (post icon) in the bottom right.
5. Add the review link using the paperclip (link icon) in post box.
6. Refresh page to display new post/review.
7. Click on share button of post and choose "Copy Link".
8. Use this link for the data-href in widget embed code (shown above).
HOW WEBSITE SHOULD LOOK WITH GOOGLE REVIEWS EMBEDDED: