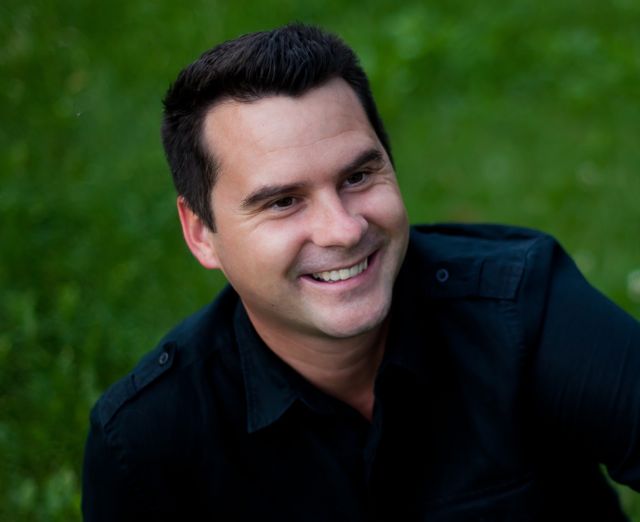 We're an interactive agency that provides direction, design, and development. I like to call it "3-D" marketing but you don't have to wear any silly glasses. ~ Harley Rivét, President of Deep Dish Digital
About Harley
It was 1995 while Harley was attending university that he first got regular access to the Internet and started using his credit card to purchase stuff on the web. It was probably a bad idea at the time, but the purchases went smooth and he never looked back. By 1998 Harley had earned a Marketing degree and was designing his first website for an exporter of certified organics and doing manual internet marketing. The website turned out to be the biggest generator of leads for the company.
The "dot com" boom was next, so in 2000 Harley joined iTracks, a web-based software company offering online market research tools and website usability services for clients around the world. Within three years he became Vice-President of Sales and was managing an international team of account executives.
In 2007 Harley joined zu communications, a web development agency, to spearhead the creation of their accounts and marketing department. During this time he secured some of the firms largest clients including CN Rail, Rogers, and Tim Hortons. At the same time he helped double the size of the department and launch their foray into mobile websites and applications.
After twelve years of being an employee Harley decided it was time to become his own boss. In January 2010 Deep Dish Digital was founded with a focus on equipping private and public organizations with the tools and training to effectively market themselves online.
Accomplishments
Marketing Degree with Honors
Published Author
Co-Founder of Sask Marketing Assoc.
Sask Interactive Award Winner
Personal Interests
Travel: Every continent except two
Wannabe rockstar: Play guitar
Adventure: River kayaking
Writing: Digital marketing blog
The Homefront
Born and raised in Saskatchewan
Have two cats with no plans for more
Can eat a whole 15″ pizza