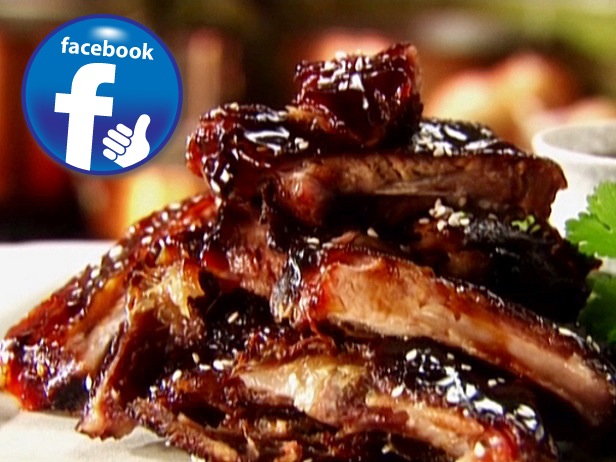 In the last six months I have done four Facebook integrated marketing campaigns that each included ads, branded pages, and contests. Needless to say, I spent a lot of time researching existing examples, evaluating third party apps, and performing experiments on myself. I think the hard work paid off since all four projects exceeded my clients expectations and delivered results above our success metrics. Since the projects are so fresh in my mind I thought it would be good to share the delightful recipe I came up with:
Harley's Best Southern BBQ Basted Facebook Marketing Tips!
 Ingredients
Facebook Business Page
Facebook Ads Account
Third Party Contest App
Special Conversation Sauce
Promotional Spice
Preparation
On a medium sized desktop combine your Facebook page, contest and ads into an integrated campaign.  If you prefer to drive delicious traffic to your website then this recipe is not for you; Facebook campaigns are most effective at generating "likes" and participation if everything points to and occurs on your Facebook page. Once people become fans of your page you will have an opportunity to engage them on a continuos basis at which point promoting your website or special offers will be more appropriate (Be careful not to use too much promotional spice since this risks leaving a bad taste in your guest's mouths). Follow the below steps to ensure your guest's palates are satisfied and leaves them wanting more.
Tenderize Facebook Page: There are a number of ways to make your Facebook page more engaging for guests, but here are the top priority things I recommend – Get 25 fans in order to secure a vanity UR so your Facebook address is easy to find (I.e. facebook.com/acme); Make the most of your profile photo by utilizing all the space available. Facebook provides you with a space 200 pixels wide and 600 pixels tall so put your logo/name at the top and then add some descriptive text or pictures in the remaining space; Utilize a Facebook tab to create a custom branded default landing page that introduces new visitors to your organization; Also utilize extra tabs to bring in tweets, blogs, photos, and/or videos.
Parboil Multiple Facebook Ads: You can set up a Facebook ad campaign in less than an hour and it's fairly cost effective compared to other forms of advertising. I recommend you think carefully about your audience and what their interests, workplaces, and positions are and then target appropriately. Once you decide on your click budget you can create multiple versions of your ad for no additional cost. It's recommended that you create at least 5 versions of an ad so you can track which ones perform the best.
The pictures you choose for Facebook Ads are very important since this is what will catch people's eye. Avoid typical stock photos and instead try use more natural photos with colours that contrast with the blue colour scheme of facebook (i.e red, yellow, orange). Pictures of smiling women tend to generate a lot of clicks but be sure to keep pictures fresh by updating them every few days since most people will get fatigued or numb to the same images. As far as the text of your ads goes try using a question or making a bold statement. Also try include your organization name and a call to action (I.e Click here to get a free gift). Monitor your Facebook Ads everyday so that you can pause poor performing ads so the good ads get more impressions. The average click-through-rate is 0.05% so try to aim for that or higher.
Grill Contest App Separately: You can have the nicest Facebook page and slickest ads but they won;t result in "likes" unless you give people a good reason to visit your page. The quickest way to generate a lot of "likes" is by offering a contest (sweepstakes, poll, content creation, trivia, etc). It's even better if your contest includes some sort of participation element and encourages sharing. Keep in mind that Facebook has some strict rules around contests including the fact that you can only promote them to people 18 years of age or older and that you must utilize a third party application to administer it. For instance, running a contest where you say the first people to post a comment on your Wall will be entered into a sweepstakes is a direct violation of Facebook's terms and you run the risk of having your page shut down.
I have experience using three third party applications and have listed them in preferential order: Shortstack, Wildfire, and NorthSocial.  All three of these app providers do not require you to know programming so they're simple to set-up. However, if you do know CSS and have design skills it will help take things to the next level. When running a contest encourage people to "like" your page in order to enter and then make sure to capture their name along with email address. It's not important to get anymore information than name and email since you can always get more contact details later as your relationship strengthens.
Presentation
After all the ingredients are combined it is important that you cook things with low heat and at a consistent temperature. Specifically, you will want to nurture any leads by engaging them in ongoing conversation without too much promotional pressure. Make your guests enjoy their experience by being a good host and providing valuable or entertaining information. When the time is right send the leads you acquired through the contest an email newsletter or another communication aimed towards deepening the relationship. People need to know, like and trust you before doing business so nurture your relationships with care.
I hope you enjoyed my Facebook marketing recipe; If you're interested in learning more feel free to drop me a line. Do you have a Facebook Page? I would love to hear other marketing recipes for using Facebook.
[related-posts]