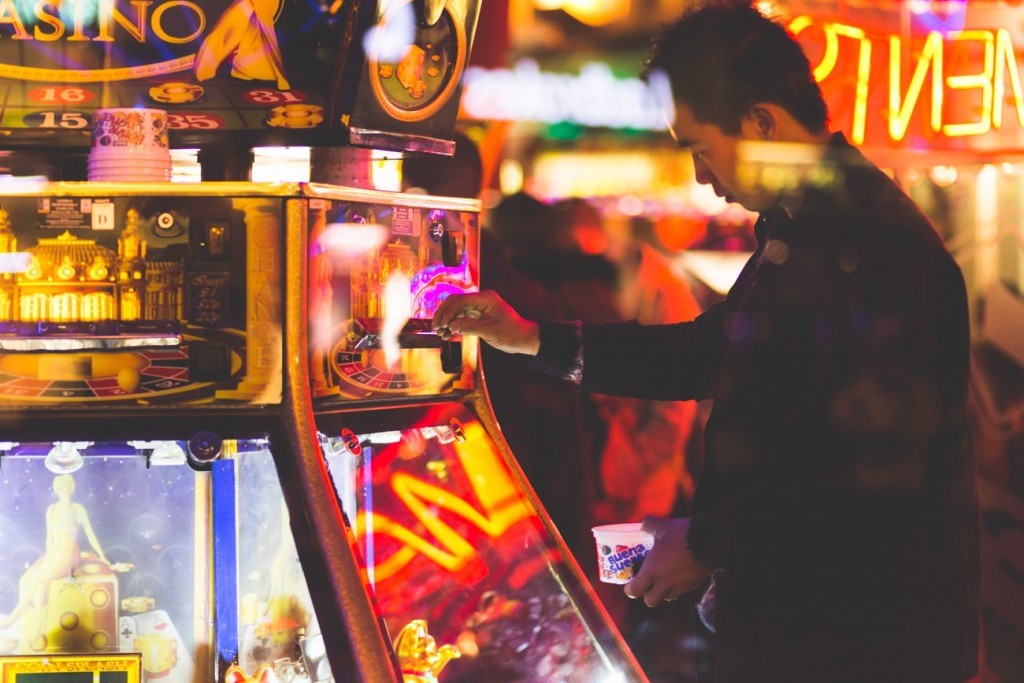 I just returned from a four day trip to Las Vegas to celebrate my wife's 40th birthday. We're not even gamblers, in fact I dislike gambling and generally avoid it due to the overwhelming odds against success. Thankfully there's now plenty of other things to do in Vegas besides gamble, but that's a story for another post. Anyway, while in Vegas observing all the gamblers staring dead-eyed at their machines of possible fortune with hands on auto-pilot pressing bet/spin repeatedly, it dawned on me that my own profession of online marketing is filled with similar types of gamblers making risky gambles.
There's no guarantees of winning in marketing but sometimes you hit the jackpot – You generally place your bets and hope for the best, right? Well, that's what POOR gamblers do and that's why casino floors are full of slot machines. Slot machines cater to the masses and are the easiest to play, so naturally they have terrible odds of winning. If you're playing the same game as almost everybody else it's going to be tough to win and the same can be said for your marketing.
Most casino games have odds stacked against the player, hence the saying "the house always wins". But, if you look around the casino you'll notice that the people who are winning the most often are generally at the card tables, specifically playing Blackjack or Poker. In terms of odds of winning, these games offer the player the best chance but it can be an intimidating experience to join a game if you aren't a strong card player. You generally need to know what you're doing before joining a game, and the only way to know is through research and practice. The gamblers who unwittingly take the most risk, by playing the slots or joining a card game they're unfamiliar with, are those who haven't done their research.
Knowledge is power, whether it's playing blackjack or launching an online advertising campaign. If you don't make the time to research or learn then you're making the biggest gamble of all. Conversely, sticking with whatever everybody else is doing because it's easy or traditional is also risky because the odds of winning are very low. Marketing will always be a gamble, but being prepared is the best way to increase your odds of success. Below are some valuable resources to help your own knowledge of online marketing and come out a winner.
Deep Dish Digital Blog
Shameless plug for your's truly – Monthly (or thereabouts) articles regarding marketing from an online perspective. Contains an archive of over 200 posts related to web design, online advertising, social media, and mobile strategy. Sign up for free alerts when new posts are published.
Hubspot Marketing Blog
A marketing software company that provides a ton of tips, research, and best practices regarding online marketing.
eMarketer
Self-declared as the "the First Place to Look" for market research information related to e-business, online marketing and emerging technologies. eMarketer aggregates and analyzes e-business research from over 1,700 sources and brings it together in one place.
MarketingSherpa
A research firm publishing Case Studies, benchmark data, and how-to information for marketing, advertising, and public relations professionals.
Search Engine Land
A leading daily publication that covers all aspects of the search marketing industry. Topics include search optimization, search marketing, mobile, and social media.
Do you have any other resources to share? Feel free to leave a comment below. Thanks for reading and may lady luck be on your side. Just remember, the biggest risk of all is not taking one, but make sure it's at least a calculated risk.